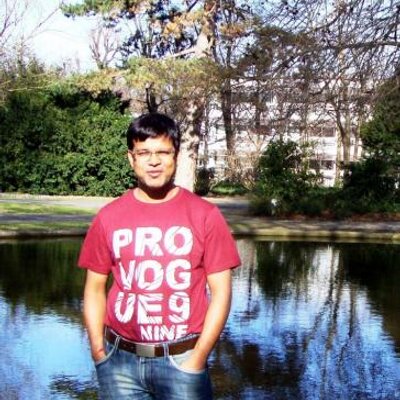 Shiv Shankar Kushwaha is a software professional with more than 15+ years of experience. He currently works in a AI Lab in Mountain View, California.
He earned a Master of Science degree in Computer Science from G.B. Pant University of Agriculture & Technology, Pant Nagar (UK), India in year 2003.
He started his carrier as a trainee and then as a researcher at DRDO. He also worked for various other companies i.e. Vivendi Inc. (Universal Music Group), Wizni Inc., Johnson Controls Inc., SAXO Bank, Emerson Electric Co. and Patni Computer Systems Pvt. Ltd.
Before getting into web and mobile development he spent more than 12 years of his carrier in system programming writing code in C++ in diversified domains such as image processing, education, BFSI and Industrial automation etc.
He has a passion for learning about tech innovations and trending technologies. Shiv occasionally puts his thoughts and musings on his blog, https://www.shivkushwaha.com, or through his Twitter account, @kushwahashiv.
If you wish to contact him, you can do so at https://www.shivkushwaha.com.